The first NFT collection
of the best bowler in the world
A collection dedicated to the 25 pro titles of Jason Belmonte. 1000 unique collectible 3D cards designed by Belmo and his team.
Sale starts on 19 February, 11:30 Eastern Time
Sale starts on 19 February, 11:30 Eastern Time
Purchase NFT
0.065 ETH + GAS / per NFT
How to buy?
How to buy?
About
project
I wanted the owner of my NFT to not only possess a beautiful piece of art, something the owner would be proud to show off but equally as important, I wanted to express a very personal feeling inside the artwork, a personal memory, something real, something honest.
Each card is eloquently designed with an attached memory I wrote on the back side. Every autograph is uniquely written too, no copy and pasting, I wrote each one separate.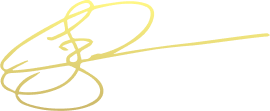 Great Story
in cards
The cards are dedicated to Jason's 25 important victories. 13 of them were awarded the title of Major, two of them as outstanding "Super slam" and "Record breaking".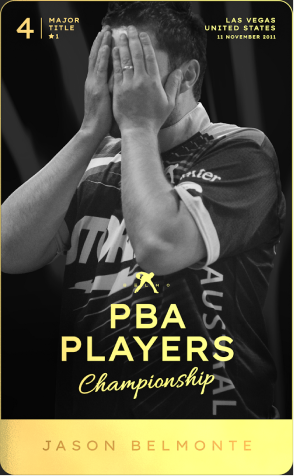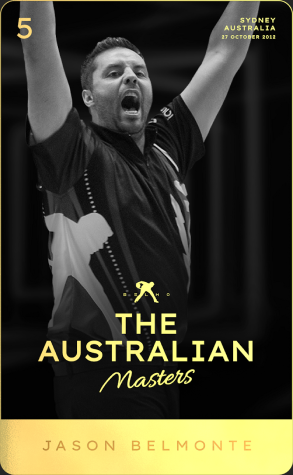 CARDS
The launch will showcase 3 versions varying in rareness.
An opportunity to own the rarest fourth version will be available soon exclusively for card holders.
BASE

This isn't just an ordinary card. We have designed this to be a work of art on its own.

A perfect mix of colours brings this card to life. 25 cards for each of 25 titles, you won't be disappointed owning one.

Purchase NFT

SILVER

With only 10 silver cards for each of the 25 titles are in circulation, you will be happy to own one.

Silver edition offers a deeply dramatic appearance will impress you and those you show it to.

Purchase NFT

GOLD

We have developed only 5 of each gold card, making this card the most rare of the drop.

Eloquently designed to give you a very rich, classy visual. It's shimmer will have you mesmerised.

Purchase NFT

soon

DREAM

Very limited drop coming to the lights after sell out.
The future of the Belmo NFT community
I was born and raised in Australia and this is where cutting-edge IT technology plays a significant role in society.
The world is marching forward and I am walking with it, trying new means to communicate with the world and each of you.
Joining the NFT community with the development of my First 25 Belmo NFT. Bringing together NFT fans, bowling fans and Belmo fans through our collective passion in the digital space.
Rewarding supporters of the Belmo NFT with exclusive content, giveaways, personal calls from Belmo and much more.
Releasing of a fourth edition of the First 25 NFT. An ultimate 1 of 1 Dream card with a reward of receiving a personal 30 minute call with Belmo to ask all the questions you have about his career and life.
The First 25 project is the first step of many to come. Our passion and dedication to bring bowling into the NFT community with further Belmo NFT collections and bowling themed projects is a high priority. Bowling fans finally have a voice in digital art future and metaverse.
FAQ
We have prepared very clear FAQ for you. However, if you still need some help, join our Discord and open a support ticket. We will try our best to help!

NFTs (Non-Fungible Tokens) are unique digital assets that are secured and contained on the blockchain. The blockchain verifies ownership, provenance, and transaction history.

When you collect an NFT, your artwork has a public record on the blockchain it was created on. This makes provenance public and verifiable and permits for instantaneous transactions on the secondary market.

Blockchain is a system of recording information in a way that makes it difficult or nearly impossible to change, hack, or cheat the system. A blockchain is essentially a digital ledger of transactions that is duplicated and distributed across the entire network of computer systems on the blockchain.

Your crypto wallet is where you can view your cryptocurrency assets and transactions, all in one place. It's also where you confirm any transactions in process. Different wallets have different features. For example, some allow you to view NFTs from a smartphone. One of the most popular wallets is MetaMask

NFTs are created through a process called minting. On the Ethereum network, a command is run that creates the NFT as an immutable record, providing it with a unique hash that contains all of the metadata. The metadata stores key contextual information about your NFT, like its current ownership and transaction history. Sites including opensea.io and etherscan.io allow you to view your NFT collection and NFTs in other collections.

Each token will be sold at a flat purchase price of 0.065 eth. There will be an additional fee for 'gas' for each NFT purchase, it depends on Ethereum blockchain and can not be regulated by us.

The blockchain depends on processing power provided by a decentralized network of computers. Minting fees, often called "gas fees" are what the members of this network earn in return for the processing power they provide. Gas fees can fluctuate according to the amount of traffic on the blockchain at any given moment but cannot be avoided. Check raribleanalytics to get an idea whether gas is high right now.

NFTs can be bought with an Ethereum cryptocurrency, using MetaMask wallet.

To purchase NFT, first you'll have to get Ether on your wallet (MetaMask). Then you can connect your MetaMask wallet to make your purchase, confirm the transaction and then receive your NFT.

First, you must purchase Ethereum (ETH) through an online exchange. We recommend using Coinbase or Binance. Once you have purchased ETH, you will need to transfer those funds into your Metamask or other compatible wallet in order to buy an NFT token.

Please note there are limits on the amounts of ETH you can buy and sell based on your account and the platform you're using to purchase ETH. There are also time delays from when you buy your ETH to when you can transfer it to your wallet to make NFT purchases. Most platforms require you to hold the money in your wallet before you can transfer it to use for purchases.

Your digital wallet will come with a 12-24 word 'seed phrase' that acts as the password to your wallet. Never, ever share this seed phrase with anyone. We also recommend keeping a written, physical copy of your seed phrase for access offline. If another person gains access to your seed phrase they can take control of your wallet and everything it contains.

You can view your NFTs directly in your wallet, either on a smartphone or desktop computer.

You may use digital marketplaces that aggregate digital collectibles and NFTs. Popular examples include opensea.io and etherscan.io.

Depending on the amount of transactions pending on the blockchain, it can take up to 24 hours for the NFT to land in your wallet. This is totally normal, however usually it happens within a few minutes. Thank you for being patient!

Primary Market or Primary Sales are the first time an NFT is sold. This can either be a purchase from the NFT creator or an NFT that is minted on purchase.

"Secondary market" refers to all NFT sales that occur after the initial NFT purchase. The most popular secondary marketplace to buy NFTs is OpenSea.io